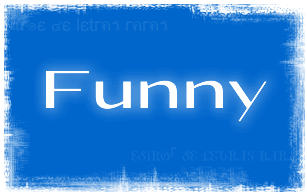 Walking in the center of my ciuda1d, I see a lot of cars honking, people walking fast and with great concern. Sometimes people Pienza that he needs some fun, or more than that something funny, neglecting work, worries and enjoy, just laughing. This editor is a rare funny tool for those rare days when everything goes differently and confusing way.
เt'ร tเ๓є t๏ lєคשє ฬ๏гк คภ๔ รtคгt lคยﻮђเภﻮ ッ シ ツ
As you can see this is the editor is the most comprehensive of all you will find on my web site, compared to the number of results that are 19 types of different letters and each is very funny, I hope will serve to fill color one day sad that things are not going very well. The cute letters are great for a day like today when the rain is falling.
Funny Letters on Facebook

Funny Letters on Twitter